View articles published in: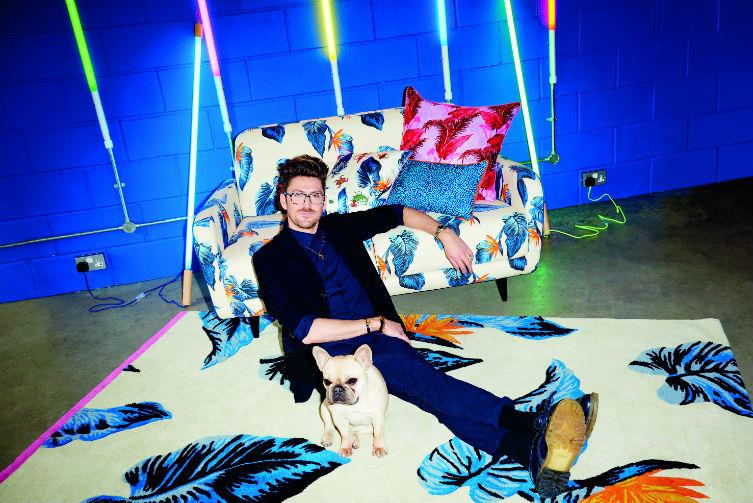 Published: 23/05/2016   Last Updated: 23/05/2016 14:26:14   Author: Katie Nixon    Tags: Interiors, Interior Trends, 2016, Kitchen, Accessories, Indoor Plants
Now that spring has finally sprung, and you've done all you're spring cleaning (ahem), now is the perfect time to update your interiors. Whether it's just a strategically placed cushion or a full kitchen overhaul, here are the top 5 key trends for 2016 you need to know about…

TROPICAL BRIGHTS
Because we don't live in sunnier climes, injecting some colour and print into your home can work wonders and one of our favourite trends is tropical brights. It might be something to do with the Olympics being held in Rio de Janeiro this summer, but the shops are full of bold goodies. We love the new Henry Holland x Habitat range (from £35 – http://www.habitat.co.uk/henry ), which takes inspiration from his Spring/Summer 2016 catwalk collection. For smaller budgets try the George Home Copper Effect Pineapple Table Lamp (£20) or 'Sun Shine On My Mind' tropical print teatowel from H&M (£2.99).

MIXING UP MATERIALS
It's not everyone's dream to live in a 'footballer's wife's' house with shiny appliances and everything matching. If you want to integrate a variety of finishes one place you could start is in the kitchen. Combine wooden cupboard doors with marble or granite worktops or concrete finish floors with gold / metallic finishes. We love Ikea's kitchen solutions as you can mix and match doors for that bespoke kitchen feel.

HOUSEPLANTS
Bring the outside in with some easy to care for indoor plants taking their cue from the 1970s. Think yucca plants, spider plants and large, leafy palms in pots in the corner, or in indoor hanging baskets. A great way to introduce a tropical theme or simply to embrace your inner eco-warrior and 'cleanse' the air you breathe within your home. House of Plants has a large index of indoor plants and deliver to the UK mainland only excluding the Scottish Highlands and Island, Isle of Wight and where additional charges apply – www.houseofplants.co.uk

METALLICS
Having metallic home accessories in your space is still a strong trend and these shiny finishes are particularly effective in kitchens and bathrooms. Gold, brass, copper and rose gold can sit nicely in any room to add a modern, warm tone that moves away from the cold, sometimes soul-less feel of stainless steel and silver. Take a look at lighting from Next featuring bronze table lamps and pendants or Zara Home sells 'Golden' stainless steel cutlery and fruity apple and pear gold finish salt and pepper shakers . Cox & Cox also have some timeless glass bathroom accessories with brass lids.

MONOCHROME
Interior trends often take a lead from what's on the catwalks, and this season is no exception. Victoria Beckham, DKNY and Missoni all showcased monochrome (black and white) in the form of stripes, ruffles and geometric dresses, tops and trousers and it's easy to introduce this strong graphic print into your home. Marks & Spencer has a variety of monochrome thanks to a bold new crockery collection by Sue Timney (from £6) that will definitely impress your dinner guests. If subtle is more your thing, then their Manhattan collection features a simple black line on white or you can jazz up teatime with an Alphabet Mug (£6).

From the smallest touches to a larger scale project, these are easy ways to update your home style statement, even for those renting a property.

Sign up to get our blog posts on all things property related straight to your inbox.

For an honest and realistic valuation of your home – for sale or rent – call us on 020 3538 0558 or email info@mi-move.com . We're also happy to advise on what small changes you can implement to make your home more attractive to renters or buyers.
Published: 02/04/2016   Last Updated: 23/05/2016 14:33:38   Author: Ashley Gray    Tags:
Following on from the successful launch of our new website – www.mi-move.com - we decided to take a another step to increase our brand awareness by advertising on Radio Jackie. Hopefully by now, some of you might have already heard it on the school run, during your lunch break or on the traffic-filled rush hour home. We managed to catch it so we could share it with you. We hope you like it.

If you're interested in selling or letting your home, or just looking for somewhere to rent or buy why not stop by our offices opposite Sutton station for a chat or email us at info@mi-move.com to see how we can help. Happy listening!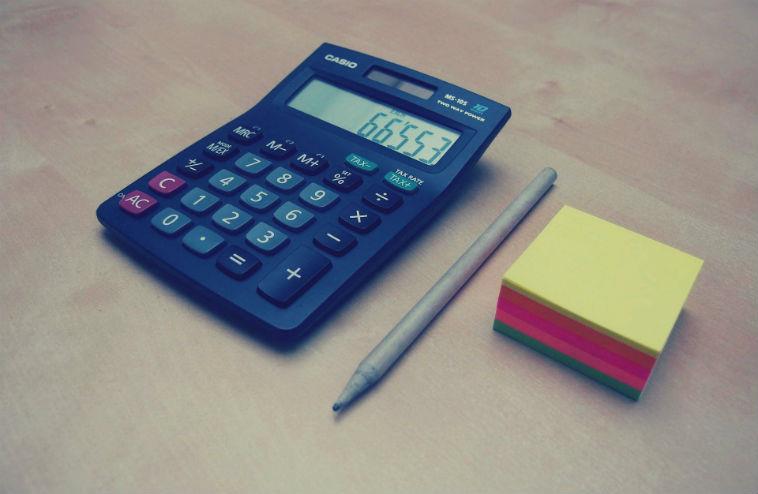 Published: 29/03/2016   Last Updated: 23/05/2016 14:32:53   Author: Katie Nixon    Tags: Rent, Landlord
Spring is in the air, or at the very least we are officially out of the winter season, so with that in mind and the start of the new financial year, it's time to dust off your accounts books and see if you could be making more money from your rental property.
Typically, we don't like talking about money, particularly when it means asking someone for more money for the same product (your rental property), but as a landlord you should be mindful of moving with the times and shifts in the most recent rental values.

At the end of last year the rate at which rental prices increased in London was by 4.1%, almost half as much again as the rise of 2.8% across the rest of England, proving once again that the allure of living amongst the bright lights, or at least within reasonable travel times of it, is still very strong indeed.

If you are lucky enough to already own a buy-to-let property, you'll be breathing a huge sigh of relief as you will have missed out on the rise in stamp duty when purchasing a second home (see below bands and SDLT Cost - from 1st April 2016).

£0 - £125,000 = 3%
£125,000 - £250,000 = 5%
£250,000 - £925,000 = 8%

Here at Mi-Move we've put together a 5-step checklist to see if you're charging the correct amount for your property…

1) The World Wide Web
The internet is a wonderful place and you can search for almost anything, so this should be your first stop when checking to see if your property is renting for the right amount. Choose Rightmove or Zoopla (the two largest property portals in the UK) to see what has rented recently in your area that is similar in both size and location. It also gives you an opportunity to virtually snoop around the competition.

2) A Change in the Local Landscape
Keep on top of changes to the local landscape, and we don't just mean the introduction of a post box at the end of the road, although with the closure of many post offices we're sure this would be a bonus. If there are major housing developments, positive changes to the access roads, openings of large retail stores and supermarkets or extensions to significant transport links into central London this will have an impact on rent prices as it could make your property more desirable.

3) Changes to Your Financial Expenditure
And no, this doesn't include your children wanting a holiday to Florida. Within reason if your financial circumstances change in relation to your investment property then an increase could be viable. For example, if there is a significant increase in the maintenance costs associated with your rental property, or to assist in keeping up with a rise in mortgage payments on the property. With all requests to increase rent the rise should be fair, realistic and in line with similar properties in the area.

4) Talk to a Local Letting Agent – Hello Mi-Move!
Letting agents with extensive local knowledge will know, as it is their job to do so, what the climate is like in your area at any given time. By this we mean the number of people registering to rent and the number of available properties in the area at a specific time, especially those close to large places of work (such as hospitals, office blocks) and train stations. They also astutely keep an eye on what their counterparts are listing. Here at Mi-Move we can provide a free and honest valuation of your property along with very reasonable rates to become listed as one of our landlords. You'll see from our testimonials that we've been in the property game for a long time and our number one priority is customer service.

5) Check The Tenancy Agreement
If you decide the time, and market, is right to increase the rent by far the easiest time to implement this is when the agreement expires – usually 12 months after signing a new tenant. This way you can simply ask you agent to re-draft the agreement with the change in rent. It is the most common method. There are alternatives but these can be lengthy, speak to your agent to get the best way forward if still inside the tenancy term.

If you think you could benefit from a free rent review, call us on 020 3538 0558, email us at lettings@mi-move.com or pop in for a chat at our office – 1 Regent Parade, Brighton Road, Sutton, SM2 5BQ.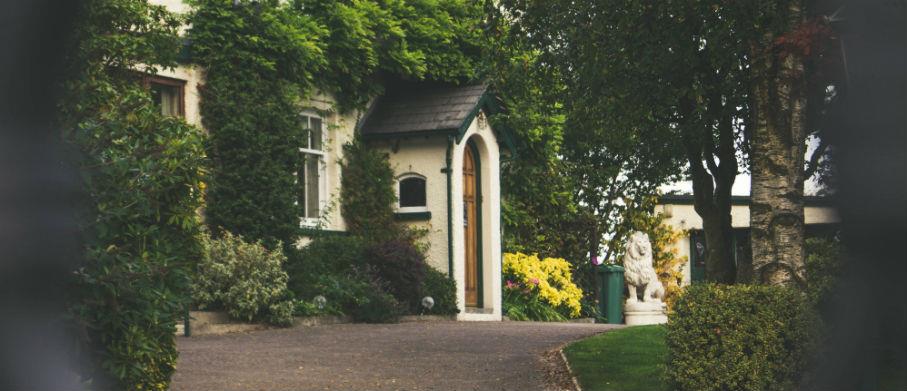 Published: 29/02/2016   Last Updated: 23/05/2016 14:32:21   Author: Katie Nixon    Tags:
Here at Mi-Move Sutton we frequently get asked what the magic formula is for selling a property – if only it were that simple.
Selling a property can be an emotional experience and sometimes hearing negative feedback about the place you call home can be upsetting.
However, there are a few ways in which you can enhance your property without spending a fortune that can be particularly helpful when we're taking photographs or showing potential buyers around…

DO make sure that children's toys/clothes etc are tidied away. Lots of clutter can put off potential buyers as they will think there isn't enough storage space for their things

DON'T tell the potential buyer your life story or give them personal information that might either give them negotiating power or put them off, such as an impending divorce or recent death at the property

DO tidy the front garden and front door as first impressions really do count. Also make sure the windows are clean to allow as much natural light in as possible

DON'T forget to try and banish pet or smoke odours. Yes this is your home at the moment but you are trying to sell it and not everyone is pet/smoke friendly

DO go out where possible if viewings are taking place. The agent is the expert and is there to show your property off in its best light. If you do have to conduct a viewing be friendly but not overly so and answer questions honestly. It's also best to leave price negotiations to the agent who has plenty of experience in this area

For a free, realistic valuation of your property email sales@mi-move.com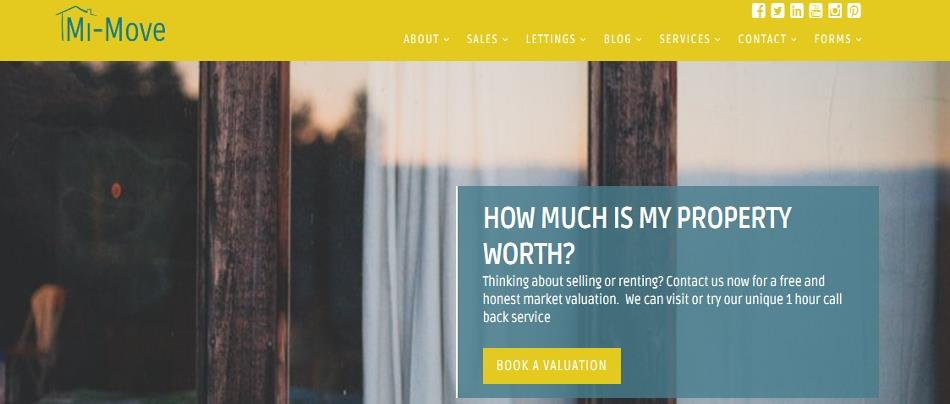 Published: 31/01/2016   Last Updated: 23/05/2016 14:34:27   Author: Katie Nixon    Tags:
We are delighted to launch our brand new website that will ensure you can keep up to date with our latest properties in and around Sutton for sale and rent. Here you can check out our transparent fees, request a valuation, meet our team, read our blog and find out how we support our local community.
Working closely with Webdadi, we think we have created a website that's easy to use that not only showcases our property listings but includes up-to-date area guides so you can check out the best schools, transport options and leisure facilities in the locations we cover.
Feel free to read through our testimonials to see how past clients have found using Mi-Move - a local, independent estate agent receiving good customer service whilst saving on fees.
If you would like to receive a free valuation of your property for sale or rent email us at info@mi-move.com or call us on 020 3538 0558

Show More Articles